I polished off 136 books this year, so picking only a few favourites is a grueling task. I've tried as much as possible to stick to 2019 releases, but a few older books were just too good to skip over.
If you want to check out all my reviews you can access them through my Goodreads 2019 in books. Heads up though I fell into a bad habit of writing reviews weeks or months after having read the book (and therefore after having read sometimes ten or more other books since) so the reviews aren't always quite as good as they should be.
Without further ado, my favourite books/series read in 2019:
Holly Black's 'Folk of the Air' Series – since 2 of the three books of the trilogy came out in 2019 I definitely consider this a win for 2019.
The characters in these books are just so good, and political machinations of the *best* kind (definitely not the boring sort). So many twists, so much fae chicanery, and still the perfect level of romance. Even a few little references to anime as well ;p
If you want my more in depth feelings on each of the books my Goodreads reviews are here:
1. The Cruel Prince, 2. The Wicked King, 3. The Queen of Nothing
Tales of Varenia (The Lightning Struck Heart series) – I was on the hunt for high fantasy and or fairy tale fantasy with gay male leads and was recommended this one and oh boy it was a doozy. You will never laugh so much in all your life as when reading this series.
The voice of the POV character is very OTT modern gay which can be a little jarring with the distinctly medieval setting but before long you're rolling with it and rolling on the floor laughing too.
The side characters are all pure gold too, Gary the gay af unicorn, Tiggy the giant, and Lady Tina D'Silva is the finest minor villain I may ever have read. Also, the romance is perfect, Havehart 4eva. (Heads up for explicit sex scenes though if that's not your jam)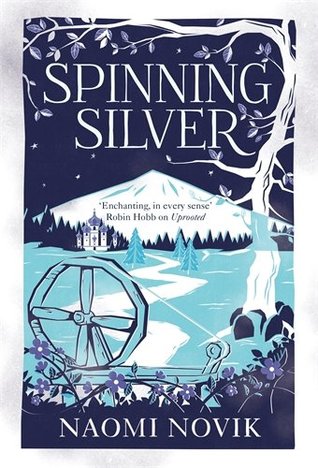 Spinning Silver – like Diana Wynne Jones' Howl's Moving Castle and a lot of my Retailored Fairy Tales,  this feels like a fairy tale retelling but isn't, its a story existing in that fairy tale world but more than just a simple retelling or reimagining.
Three different women make up the main POVs and their stories weave beautifully together.
The plot is strong and the power Novik has to make you feel what the characters are feeling is mythic.
The fae-esque creatures in the story – the staryck – are a delight to read, their cold cruelty just perfect and when the king gets trapped by his own words by Miryem I was laughing so hard.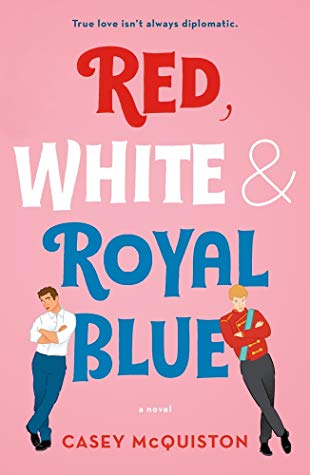 Red, White and Royal Blue – I rarely read outright romance and even rarer contemporary romance, but this one was recommended to me by too many different people to ignore. I might have been very late in finally getting around to it but was definitely worth it.
The plot is that sort of hilarious 'of course I'm going to love this' stuff where the son of the US president and a prince on England start up as enemies and (because it's a romance trope ;p ) end up lovers. It's a very believable path (unlike some enemies to lovers stories I've encountered), and both of the boys are such well-drawn characters. I love the text chains and emails, though I imagine they look better in a paper back than merely being read out in the audiobook. Also five stars for the narrator.
The Girl Who Drank The Moon – Wow.
No seriously, wow. So much fairy tale magic, beautiful characters, terrible villains, good people doing good things even though it might not win them what they want, all the things!
I am going to go out and buy a paper copy of this book so when Harley is old enough to sit still for it I can read this to her.
I also enjoyed going back into the DFZ in a new series by Rachel Aaron (previously I've raved about her Heartstrikers series in this same world).
Seanan Maguire's novellas in her 'Wayward Children' series had another release and let me just say this series is so freaking good, anyone who likes portal fantasy and young people in fae worlds will love this series about children who find doors to other worlds then end up back here stuck, wanting to return to fae or whatever realm they came from but instead growing up n our world. I may be spending an entire Audible credit on a only 4 hour audiobook but I don't care because they're just that good.
I also finally discovered Leigh Bardugo's books and yes! Why did this take me so long?
I read a lot more non fiction this year than ever before. I gobbled up 16 books on writing craft/mindset/business, 3 books for research (non-fiction books I mean, I read a lot of fiction in the niche my books fit in to help me suss out who the best authors are and who my books pair nicely with like a good red wine ;p ), 8 biographies/memoirs, and 19 different self-help titles not specifically aimed at writers – but you'll notice the distinct majority are about time management and productivity, so you know it was still about my writing ;p, and even several just-for-fun books on the Apollo Nine mission and the Golden State Killer because my interest was piqued.
My favourite craft book was Wired For Story, which uses brain science to show how story works on readers at a neurological level. I'm currently reading the companion books to it Story Genius as well
In 2020 I'm looking forward to:
The next Wayward Children book, Come Tumbling Down,
The next book in the Nikolai Lantsov duology (if it even comes out in 2020…)
The  (probably) final book of the Legacy of Orisha series
Ember Queen, the last of the Ash Princess trilogy
Any way The Wind Blows (the final Simon Snow book)
and Girl, Serpent, Thorn by Melissa Bashardoust (author of Girls Made of Snow and Glass, one of my favourites of 2018)
Any books you were especially mad for last year or particularly keen for this year? let me know and make my TBR even bigger ;p