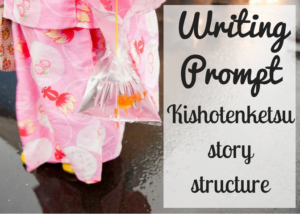 Anyone who knows me knows I'm a Japanophile, so of course I've used kishotenketsu structure before, most recently and notably in 'Hanabi to Kitsune'(Fireworks and Foxes).
So for the start of a new year, over on the Vision Writers website, I challenged all the writers who read there to write a story in kishotenketsu structure.
Check out the prompt and links to some sites I found handy when learning about kishotenketsu myself that I've put over on the Vision Writers site.