The goals again in case you were curious or can't remember.
I spent most of September trying to edit Written By the Stars (goal 2 in my list) but essentially I'm just tinkering with sentences and getting mad. There's something wrong with it and I can't figure out what. I intend to ask a few people I respect from my critique group if they'd be willing to read it for me in the hopes I can find out what's wrong or learn that I'm just being a typical picky writer.
I've been working some more on outlining and world building for my new first draft (goal 4) but haven't started writing – I intend it to be my NaNoWriMo project. It's really a fun and for once not set in an ancient world but an off-shoot of our current world – in Brisbane in fact.
Goal 5, entering and submitting more and creating short stories for such endeavours has been a bit lacking this month. I only created Kina's Climb and I published that here on my site so can't really submit it (but you can totally go read it 😀 ). I'd be disappointed with myself if I hadn't already created 13 new stories so far this year and had 2 successes in submitting. Also I'm getting a lot of my submissions to the final stages, which is a sign of improvement as well.
I didn't touch 1, or 3 or 6 again. For shame me… I really need to kick into gear on 1 and 6.
As for the added goal of learning, one has only to read my review of the Brisbane Writers' Festival to know I showed that goal who was boss.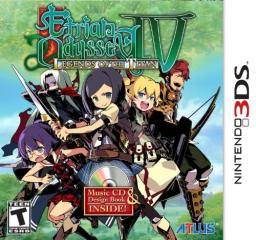 Not a bad month, but not a glimmering paragon of writerly magnificence. I can do better, but I could have done worse. Particularly with Etrian Odyssey IV sitting in my 3DS calling to me(and I'm not going to lie and say I didn't give in to its call several nights).