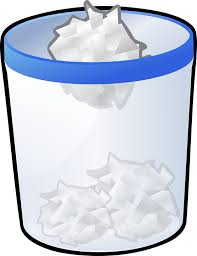 This last three months – bleh! Scrunch them up and toss them in the bin!
Not only the loss of this time but a long term plan I sat down and worked out with a friend mean I need to do some goal reassessment. I know it's not really mid-year, but shh ;p
So, most of my goals are remaining the same:
Goal #2 – Be the best president I can be of my writers group, Vision Writers.
Goal #6 – Work with as many editors as I can.
Goal #7 – Find some dedicated beta readers.
Goal #8 – Keep Learning.

A couple of goals are changing slightly, becoming more specific to fit my more accurate long-term plan:
Goal #3 – Work on my several novellas will remain basically the same, just more specific, with a set list of titles to focus on.
Goal #4 – Keep writing and selling short fiction. Same as above, I have a set list and order, though there is a tiny amount of wiggle room with this one should inspiration strike.
And a few goals have been tossed out for now while I focus on 'the plan'. There is one new goal:
Goal #1 – Stick to the plan. Which essentially is, while I will continue to traditionally publish some of my short stories I will also be releasing several novellas and longer short stories set in my Retailored Fairy Tales world.
So keep an eye out, I've got a few more stories coming out this year (keep an eye out for the Kickstarter for the anthology which will hold Glass Bones next month), so if you're keen to be updated don't forget to sign up for my newsletter.