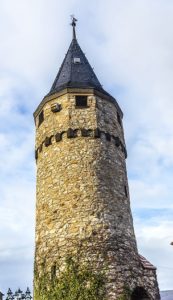 The latest Retailored Fairy Tales story, Groundskeeper, will be released very soon in the upcoming Stupefying Stories vol 22. You can check out the table of contents for it here on the publisher's blog. If the order is exact it looks like this will be the third time one of my stories starts off an anthology so I'm quite pleased. Also there's a lot of very interesting sounding other stories I'm keen to read.
Groundskeeper takes place in the same world as Glass Bones, Charming, and The Troll's Toll. Here's a little blurb for the story:
In the middle of a labyrinth stands a tower with a princess trapped inside. Many a prince tries to rescue her but the labyrinth is too cruel and none even make it to the tower. This fact is a matter of pride for Shena, the labyrinth's groundskeeper, but the latest would-be hero has Shena questioning if she's as evil as she thinks she is.
If you want to be emailed as soon as Stupefying Stories vol 22 comes out, join my new releases newsletter (you'll also receive a free ebook of my Redlitzer-winning short story Stolen Hearts as a bonus!).